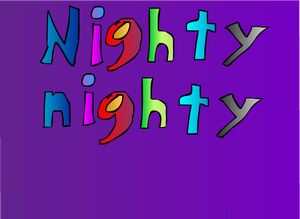 This is a working progress animation made by Seth Reuben.
Protagonists
Antagonists
Redster
Oranges
Nightron
Patrols

Intro
The intro starts and you can see The Real Sthomas having a hard time trying to sleep and later calls Stickiro and tells him he can't sleep. And then the title comes out.
Scene 1: The night of the nasties
New story soon....
Trivia
Stcik Stan and StiKen was the two stickmen who was the first smash member to appear.
Stick Zee is a girl as you can see she is the yellow one
TRS and Chakatan are the only fighters to have capes and scrafs.
Nightron looks like slender man.
Gallery