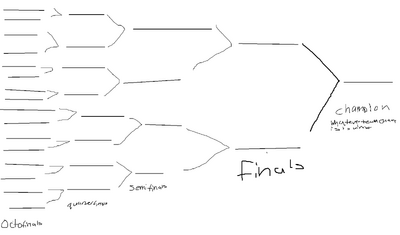 A animation/game proposed by
Ericw101
. EPIC BATTLE BETWEEN RHG, SLUSH INVADERS AND STICK FIGHTERS!
Round one
Stick fighters vs Slush Invaders without the Slush invaders that are already Stick Fighters. Has Sub-rounds. WE NEED MORE STICK FIGHTERS!!!
Round two
RHG vs Slush Invaders.
Round three
RHG vs Stick Fighters
Winner
Whichever team has most wins, wins. If tie, the two teams battle again.